Dragonflys on the allotment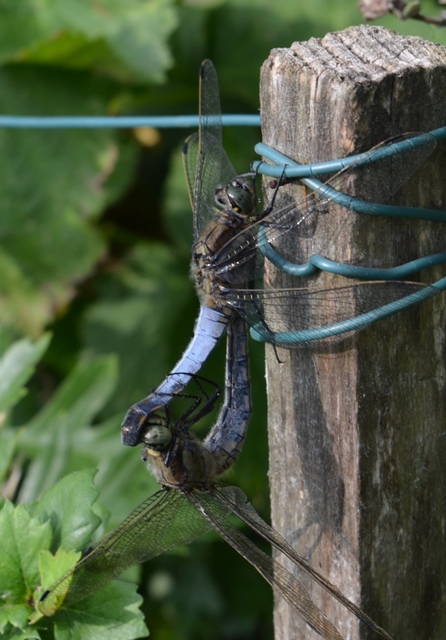 A picture of two Black Tailed Skimmers taken close to the large pond on the lower field in July 2015 by Beryl. If you really want to know what they are doing read on.
Female Black Tails are often caught by a male in this way and are fastened together for up to 15 minutes. The male extracts all the existing sperm (if any) deposited by other males from the female before implanting his own. The female will then go on to deposit her eggs in the pond.
Fascinating?
A lot of dragonflys around at the moment attracted by the new pond. Broad Bodied Chasers and Emperor Dragonflys in evidence
09:04, 24 Jul 2015 by jeff hollingworth